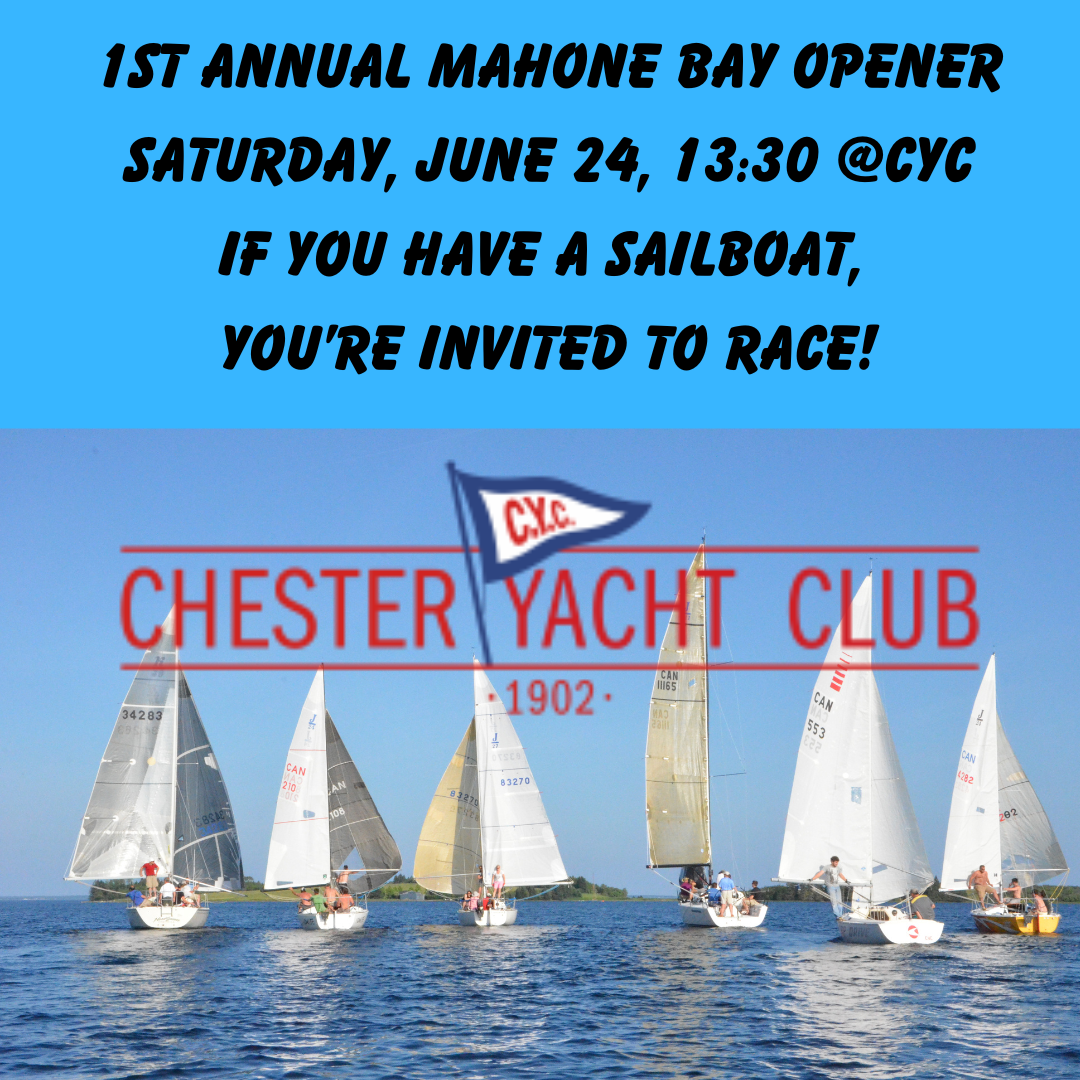 Mahone Bay Opener!
1ST ANNUAL MAHONE BAY OPENER
JUNE 24, 13:30 @CYC
IF YOU HAVE A SAILBOAT, YOU'RE INVITED TO RACE!
ALL WELCOME
This One Day Racing FFA Event is to encourage sailors curious about racing — or folks who used to race and are thinking about coming out to uncoil the main sheet and call the crew. It will be fun and friendly competition!
Mahone Bay Opener is open to ALL (you do not need to be a CYC member). More info: https://chesteryachtclub.ca/events/mahone-bay-opener/
All you need to do is complete registration, upload your insurance documents and PHRF certificate, and digitally sign the Disclaimer of Liability.