Are you ready for another summer to remember?
Our junior sail training program is rolling into 2022 with some huge accomplishments by our sailors, including numerous qualifications and invitations to international events, and some positive changes!
For one, we will be increasing the number of coaches to support a restructuring of our program which includes welcoming Chris Tully back to our team. As you will see at 2022 registration, our new classes will be:
Wet Feet (Full Day, One Week Sessions)
Intro to Opti
Opti Learn to Race (Green Fleet)
Opti Intermediate Race Team (Open Fleet)
Opti Advanced Race Team (Open Fleet)
Intro to 420
420 Learn to Race (Green and/or Open Fleet)
420 Race Team (Open Fleet)
Laser Development Team
This restructuring is to allow for (1) recreational sailors to continue to develop a lifelong love for the sport and (2) to drive a competitive racing culture for sailors interested in pursuing a competitive pathway, during the summer and throughout the year.
Another significant development is the launch of STAR (South Shore Sail Training + Racing). Founded by myself and Mike Todd from St. Margaret Sailing Club, STAR is a shoulder season program created to complement local youth sail training programs like ours by (1) providing opportunity for increased time on water; (2) facilitating coach development; (3) and fostering a team environment that supports learning, positive relationships + local, national and international competition.
To learn more, please visit www.starsailsfaster.com. Registration opens in January 2022.
Our Sail Training program is a big engine. It has many mandates and many goals, importantly one of facilitating a lifelong love of and participation in our sport. I am seeking parent volunteers NOW to kick off special event and fundraising efforts strong for 2022. Every parent, grandparent, guardian or family member with a sailor in the program plays a roll in our success. Please reach out now!
On a similar note, thank you to everyone who has donated to our Sustainability Fund to date. In addition to a significant amount of gear, we require two used centre console coach boats. Please contact me if you have any available for donation or purchase.
► Follow this link to donate to our Sustainability Fund.
Alternatively, please contact me if you would like to donate outside of the online Fund.
Finally, Chester YC is host of the 2022 Optimist Dinghy National Championships! We have decided to host in partnership with our friends at Lunenburg YC. Please mark the week of August 20 to 26 on your calendar to volunteer and participate!
As always, please reach out to me with any questions or comments at all. Thank you all for your continued support of our program. We couldn't do it without you.
Happy sailing,
Christine Santimaw
Director of Sail Training
+1 902 401 8239
christine@santimaw.ca
---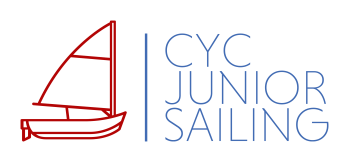 About CYC's Junior Sailing Program
---
Chester Yacht Club operates one of the most respected junior sailing programs in Canada. In the past decade, we have been developing sailors through our Junior Sailing program at an extraordinary rate.
Our Junior Sailing program is the largest in the province with over 100 competitive kids at times, and our results show it. Our "alumni" accolades include participation at multiple IODA events and top 10 finishes in a number of national, US and/or international regattas.
Jacob and Graeme Chaplin-Saunders, the Rio 2016 Men's 470 Olympians, hail from Chester. In addition, Olympic hopefuls and Canadian Sailing Team members Georgia Lewin-Lafrance, Antonia Lewin-Lafrance, and Max Flinn all grew up sailing on Chester's waters. This long list of talented sailors largely exists because of superb sailing conditions of Mahone Bay.
Facilities
Our property is laid out to house, during the regular junior sailing season, 50 club and private Optis, 13 420s and 10 Lasers, with lots of space to rig and conduct lessons and briefings. During Opti Jam, we house 150+/- Optis on our property and on Fredas Beach, with full 24hour security. Fredas Beach provides us with a wonderful launching area, in immediate proximity to the CYC dock, which also has a launch ramp.
Chester Yacht Club is extremely pleased to be chosen as host for the 2020 Canadian Optimist Championship this August. We expect to welcome over 100 sailors aged 8 to 15 years old who will compete for the national title and the right to represent Canada in international competition.
---
---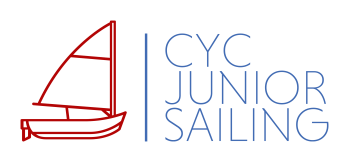 Session Dates 2022
---
Early Bird

June 20 to 24

Session 1

June 27 to July 8

Session 2

July 11 to 22

Session 3

July 25 to August 5

Session 4

August 15 to 26

Please note Opti Nationals take place August 20 to 26!
---
Registration will open March 1st for Senior and Senior Family members; March 11 for Senior member grandparents registering their grand; and March 18the for everyone!
---
Please ensure your membership dues for 2022 have been paid.
You will be required to indicate your membership category in order to proceed with registration and registrations will be referenced against membership status. Any registrations completed out of the above sequence will be refunded and you will be required to re-register at the appropriate time.
---