 Regattas & Racing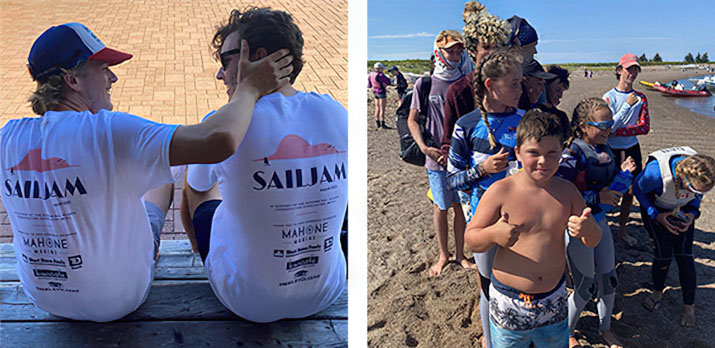 ---
CYC encourages the development of excellence in sailing through participation in area regattas. To that end, the Junior Program will support those individuals who wish to attend appropriate junior sailing events. These events include but are not limited to events held at Bedford Basin Yacht Club, St. Margaret's Bay Yacht Club, RNSYS, Opti Jam, Sail East, and the Club 420 Race Circuit.
These regattas are another aspect of our Junior Sailing program that requires parental support. The amount of involvement and the distance of travel varies by regatta, where sailors will be training at other locations (Bedford, St. Margaret's Bay, LYC, etc.). Carpools are often as fun as the regatta itself (well, maybe not AS fun…but almost) and to make this happen, we need help with coordination and drives.
The LTSD will decide which regattas, if any, will be feasible to attend based on interest, timing, and staffing. The LTSD will ensure that both coaches and parents fully understand the regatta policy and therefore their responsibilities and duties.
---
2023 Regatta Dates
---
| DATES | EVENT | LOCATION |
| --- | --- | --- |
| Jul 6 & 7 | Opti Jam | Chester YC (CYC) |
| Jul 14 to 16 | Bay Wind | St. Margarets SC (SMSC) |
| Jul 20 to 23 | 29er CDN Champs | Kingston YC (KYC) – ONT |
| Jul 23 & 24 | ARK | Bedford Basin YC (BBYC) |
| Aug 3 & 4 | Sail Fest | Lunenburg YC (LYC) |
| Aug 4 to 7 | Opti CORK | Kingston YC (KYC) – ONT |
| Aug 10 & 11 | Opti Provincials | Chester YC (CYC) |
| Aug 24 & 25 | Club Champs | Chester YC (CYC) |
| Sep 30 & Oct 1 | 2X Provincials | Chester YC (CYC) |
---