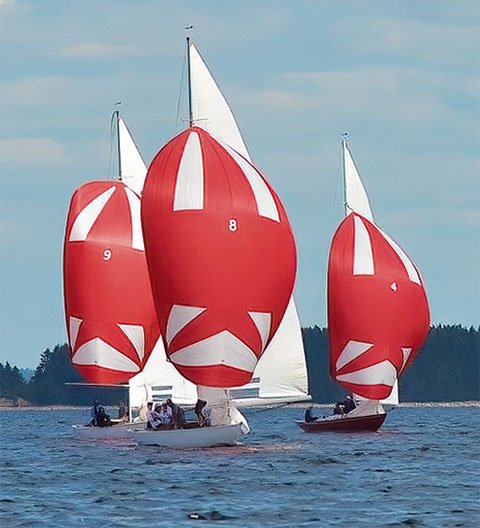 ---
2023 Schedule
| Month | Dates |
| --- | --- |
| June | 24 and 25 |
| July | 8 |
| July | 29 |
Chester IOD Fleet Race – Saturday July 8
CHESTER IOD FLEET REPORT 2022
The Chester IOD Fleet sailed with 10 boats active through the season. This was our first year that fiberglass boats out-numbered woodies! Six glass, four wood. This can be attributed to owners having less time to work on boats and rising material and labour costs of taking care of a wooden boat.
We had sixteen Thursday evening races with five to eight competitors on the start line. June series was by Ben Maloney in Spectacle. Second place, Jay Nadelson, Elida and third place Shawn Mulrooney's Zephyr II. July   series, Wickwire for the win in his new IOD, Storm. Second place, Maloney in Spectacle and third place, Ivan Fitch and Casey Leblanc in Hustler. August saw the hardware go to Storm, Hustler and Zephyr II in that order. The September series was won by Evan   Petley-Jones in Bella, seconded by Peter Wickwire and third place, Shawn Mulrooney.
Our first weekend event happened in early July with 5 participants. Peter Wickwire was first place after 6 races. Second place went to Evan Petley-Jones and third was Ben Maloney.
We had a one day IOD event in early September with 8 boats on the start line. The day was cut short by heavy winds. After one race, Petley-Jones was in first, Maloney in second and Wickwire third.
Chester Race Week continues to be a highlight of the IOD season. The twelve race match was won by Peter Wickwire in Storm, Second place went to Steve Bush and crew on Enigma. Third place was Dave Mosher onboard Coachman.
We were fortunate to enjoy so much one  design racing in 2022. We are busy planning an even busier season for 2023!
Respectfully submitted,
Shawn Mulrooney
Chester IOD Fleet Captain
---