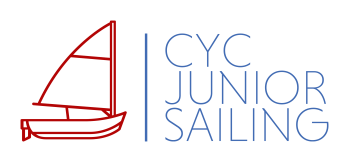 2018 — A Year of Firsts
---
---
A huge thank you to our CYC sailors, parents, members, coaches, club staff and supporters for helping us make 2018 such a successful season. With your support, we implemented many changes this past summer. Some highlights include:
Highest registration levels ever in all sessions, including Early Bird and Session 4
Most sessions were completely full: Wet Feet, 420 and CAN1/2 always full
Change in function of Head Coach – no class, was on land for admin and floater support
Increase in number of coaches from 9 to 11 to satisfy Sail Canada athlete to coach ratio requirements
Registration moved online for the first time – easier to manage and feedback was excellent
Most regattas attended ever, with the most sailors ever in attendance, and all sailors finishing in top third of every fleet of each one
Fundraiser raised most money ever (theme of "Sustainability" in ensuring our program keeps up in most areas and exceeds in others)
Launch of Laser program for 2019 with pre-launch in Session 4 – kids that size or age out of Opti currently have no other choice at CYC but 420. Laser is the biggest fleet on any race course (50+ boats at regattas this summer) and we have at least five local sailors that will enter our program next summer and interest from at least three sailors from other clubs who may now come to CYC
Decision to remove Echos from the program and replace with 420 RADs (reduced area sails, which we already owned but had not put to use)
Highest registration ever in Opti Jam – feedback from other clubs/coaches was excellent
Collaboration with other clubs increased – working with LYC and Hubbards next year on bulk gear purchases for fiscal sense
Launch of Adult Learn to Sail program (program was full)
Most importantly, our sailors were safe AND happy. 🙂
Please watch these pages for updates regarding Summer 2019.
Cheers to a happy, healthy and prosperous off-season,
Christine Santimaw – Learn to Sail Director
(902) 401-8239 | christine@santimaw.ca
---
---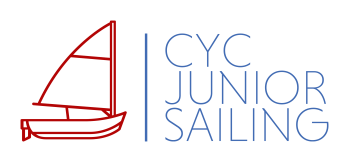 Session Dates 2019
---
| | |
| --- | --- |
| "Win the Pin" Early Bird | 24 to 28 June |
|  Session 1 | 01 to 12 July |
|  Session 2 | 15 to 26 July |
|  Session 3 | 29 July to 9 August |
|  Session 4 | 19 to 30 August |
| | |
---
Registration will open MARCH 1st for all Senior and Senior Family members; Senior members registering their grandchildren on March 12th; and the general public on March 30th.
---
Please ensure your membership dues for 2019 have been paid.
You will be required to indicate your membership category in order to proceed with registration and registrations will be referenced against membership status. Any registrations completed out of the above sequence will be refunded and you will be required to re-register at the appropriate time.
---