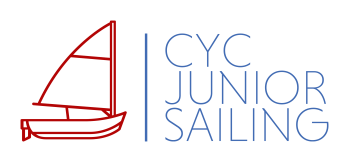 Welcome back, CYC sailors!
---
---
We're very much looking forward to a fantastic 2018 sailing season here at Chester Yacht Club and we hope you are too! Our new Executive has listened intently to the feedback from the Club's recent Membership Feedback survey and, in response, are pleased to be implementing a number of positive changes for 2018. I am pleased to introduce myself as the new Learn to Sail Director at CYC.
As a quick background, I am a lifelong member of the Club, my parents have sailed out of CYC for over 50 years (my Dad owned B1, B67, B279, Agincourt, True North and Eclipse) and I grew up junior sailing at CYC. My husband and I own a cottage in the Village and our daughters, 9 and 10 years old, sail out of CYC. I am a certified Sail Canada sailing instructor and hold all requisite and current safety and coaching credentials.
For those of you who are new to sailing, the CYC Junior Sailing program models itself on the CANSail program developed by Sail Canada, the national sporting organization for sailing in Canada. They provide us with technical resources, materials and national standards from which we design and deliver our sailing program. All our instructors and coaches have received training and certification based on Sail Canada's national standards and are registered instructors with Sail Canada.
In response to feedback from our members, we have done some fine-tuning to our program for 2018 – including moving our registration online – and on our website, you will find all the necessary information to prepare you and your junior sailor for the summer. Check out our new CYC Welcome and Parent Guide 2018, as a start. Additionally, we will be:
Aligning our program with Sail Canada's CANSail program levels so registration is easy and sailors are placed properly in classes (by levels, ability and according to size);
Investing in the instructor-related education and certification of our coaches;
Focusing more on water- and sailing-based lessons;
Encouraging competitive racing and attendance at regattas for interested sailors;
Enforcing safety rules and guidelines and implementing a formal Emergency Action Plan that is well understood at all levels;
Optimizing our space for sailing-related lessons on days when the weather disagrees; and
Welcoming some exceptional guest instructors over the course of the summer, including a few local favorites.
Please note Opti Jam will take place this year on August 1 & 2!
Please do not hesitate to contact us with any questions! We are grateful for our incredibly supportive senior membership and sailing community.
Cheers and warmest wishes for a great 2018,
Christine Santimaw – Learn to Sail Director
(902) 401-8239 | christine@santimaw.ca
---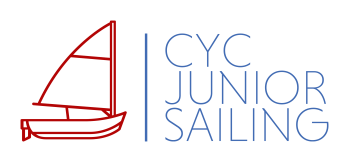 Session Dates 2018
| | |
| --- | --- |
| "Win the Pin" Early Bird | 25 to 29 June |
|  Session 1 | 02 to 13 July |
|  Session 2 | 16 to 27 July |
|  Session 3 | 30 to 10 August |
|  Session 4 | 20 to 31 August |
| | |
---
Registration will open MARCH 1st for all Senior and Senior Family members; Senior members registering their grandchildren on March 12th; and the general public on March 30th.
---
---
Please ensure your membership dues for 2018 have been paid.
You will be required to indicate your membership category in order to proceed with registration and registrations will be referenced against membership status. Any registrations completed out of the above sequence will be refunded and you will be required to re-register at the appropriate time.
---
---