 What Kind of Boat Will I Sail?
What Kind of Boat Will I Sail?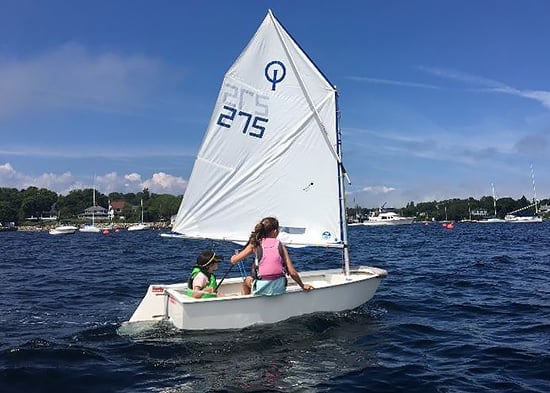 Wet Feet
If you are starting in Wet Feet, you will be sailing in Optimist dinghies. They are safe, fun and sturdy boats in which to learn the basics and also progress to racing, should you wish.
---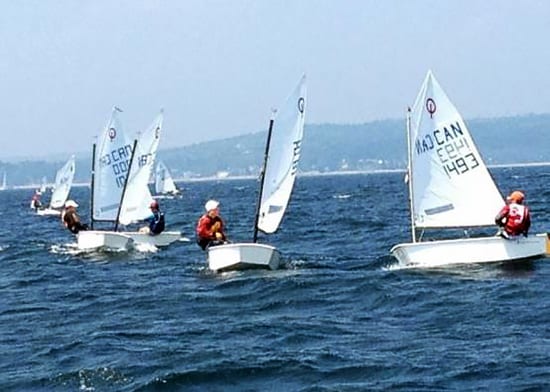 CANSail 1 & 2
In CANSail 1, sailors will be introduced to a single-handed Opti sailing. Once you move into CANSail 2, you continue your learning in an Opti. Some students, depending on size and desire, can move to Echos. Optimists can be sailed comfortably by people from age 8 to 15. This wide range of sailors is made possible by the different cut of the boat's sail. Due to its inherent stability, robust construction and relatively small sail, the Optimist is often sailed in winds up to 30 knots. Optimists are used for beginners but most sailors continue to race them up to 13 to 14 years of age. The age limit for the class is 15 and recommended sailor weight of a maximum of 120 pounds.
---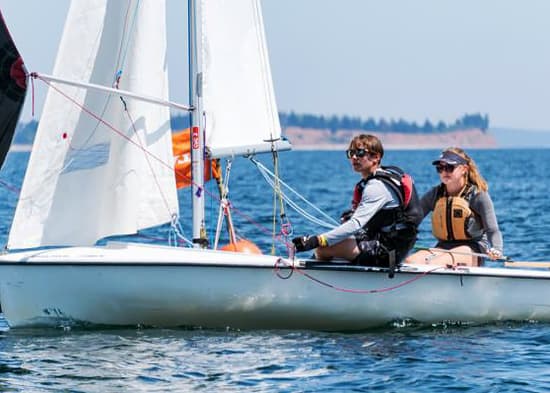 CANSail 3/4 & 5/6
Once you reach CANSail 3/4 or 5/6, you will be sailing in 420's depending on your size and weight (though some sailors continue to race Optis through this level as well). These double-handed boats are great for learning the basics and for racing as well and have a recommended sailor weight maximum of 240 to 280 pounds (combined, two sailors).
---