 2019 Instructors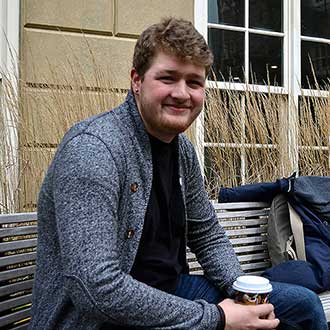 Chris Tully | Head Instructor
Chris Tully returns to Chester Yacht Club this summer as the head coach after a short-lived hiatus. He has been sailing in Chester for over twelve years now and has been coaching sailing for five years. Outside of coaching sailing Chris is a certified race officer and looks forward to returning to running some club races at CYC this summer and as the Race Officer for Bluenose Championships and Opti Jam. An avid sailor, Chris has been racing Bluenoses since he was 12 years old and looks forward to another summer of racing in Chester. Away from sailing, Chris will be entering his final year of undergrad after this summer, pursuing a degree in Philosophy and Theatre, at the University of King's College in Halifax. Above all, Chris is excited to return to where he grew up sailing and to help make this a wonderful summer for all the young sailors at CYC.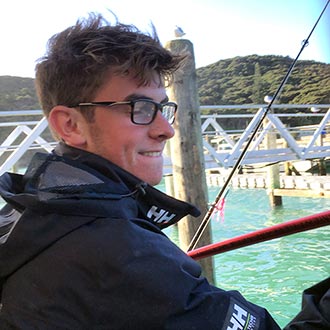 Will McInnes | Laser
Will is very excited to be back at his home club CYC, it's been too long. Will started sailing at the age of 7 in the optimist dinghy at CYC. After competing on the optimist racing circuit for several years and attending the world championships, he made the switch to the Laser Radial in which he competed for two years, where he was among the top Canadian and Provincial sailors for that class. Will has been fortunate enough to coach some awesome sailors over the past year in Canada and New Zealand. He loves to compete in the Bluenose Class and is looking forward to Chester Race Week. Outside of sailing, Will enjoys surfing and taking photos. He is currently trying to improve as a photographer and will hopefully build a career out of surfing photography.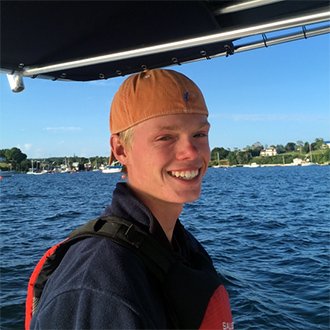 Will Dickson
Will started in Chester Junior Sailing in 2014 when he was 13 years old. Previously, he has sailing experience on the Bras d'Or Lakes in Cape Breton. Will sailed Optis for just over a summer before making the switch to sailing C420 and has enjoyed every moment of it. Sailing is his favorite sport and he hopes that people will love it as much as he does. Apart from dinghy sailing, Will likes to race keelboats with fellow Chester sailors and regularly takes part in the weeknight and weekend races. Will is entering his first year of university, and outside of sailing, likes to play sports, run, cook, and explore new places. He is excited for his first summer of coaching and can't wait to get on the water.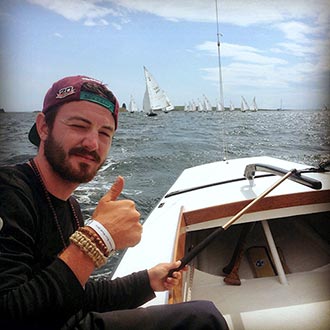 Karl Mitchell
Karl began sailing at the age of 8, learning to sail in dinghies at the Lunenburg Yacht Club (LYC). As a teenager, Karl was introduced to the competitive side of the sport and was able to compete as one of the top single handed sailors in the country in both Byte and Laser. In 2010, Karl was named to the Youth National Sailing Team and began coaching. He has since worked with beginners, World Champions, and disabled sailors both in Canada and New Zealand. He continues to race Bluenose out of CYC and has been on the podium at Chester Race Week the last four consecutive years. He is a very passionate sailor and coach and enjoys spreading the love for sailing to others. Outside of sailing, Karl tutors, coach's university lacrosse, plays hockey, and is an aspiring veterinarian.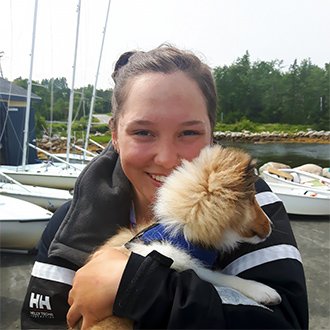 Emma Marchand

This is Emma's first year of coaching at the CYC. Last year at Hubbards Yacht Club, Emma coached a morning Wet Feet class and kept up with her race team in the afternoon. This year, she will be joining us as a 420 coach. Emma started sailing with Hubbards at the age of 8, and began racing at age 12, competing in Chester's own Opti Jam as her first regatta. It took her longer than most to enter into the regatta scene, but she's been unstoppable ever since. Emma has done well in many of her past regattas, placing 1st at Kennedy Cup in 2018, 3rd in ARK 2018, 2017, and Bay Wind in 2017. Emma's favourite boat to sail, and the one she is most experienced in, is the C420. Outside of sailing Emma is an artist, a snowboarder, and a first degree black belt in Taekwon-Do. Emma is very excited to be sharing her passion for racing with the next generation of sailors.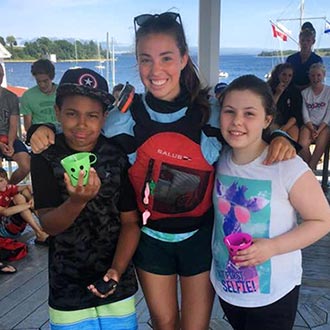 Julie Mosher
Julie is returning to the Chester Yacht Club this summer for her third year of coaching. Julie started sailing at CYC when she was 10 years old in Optis and later moved on to 420s, her favourite boat. She has competed in many local regattas in Optis and 420s and also has experience racing bluenoses. The past two summers she has coached CANSail levels 1-2 in Opti, Echo and 420. Currently, Julie is at Queen's University completing a Civil Engineering degree. Julie loves to sail and is excited to be back for another CYC summer coaching CANSail 1&2.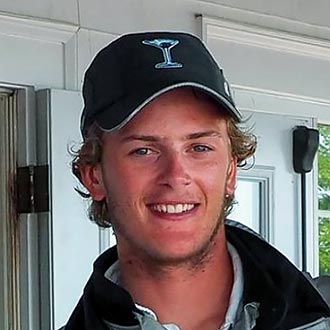 Jeremy Fraser
Jeremy (fondly known as Bucket) has been sailing since the age of 10 and will be returning for his fourth year of coaching at CYC! Competing in the Optimist dinghy, Jeremy has had the opportunity to race for team Canada at three international regattas (two North American championships and one European Championship). Jeremy was a member of the Nova Scotia provincial team for three years as well as being named U18 Provincial Champion in 2011. Jeremy is happy to be coming back for another summer at CYC and his main focus is to put the Chester Opti Race Team back on the competitive map. Away from CYC, this Fall Jeremy will be going into his second year of an Undergraduate degree in Economics, currently studying at Bishops University in Quebec, where this year he will be an Orientation Week Leader, welcoming the new incoming students.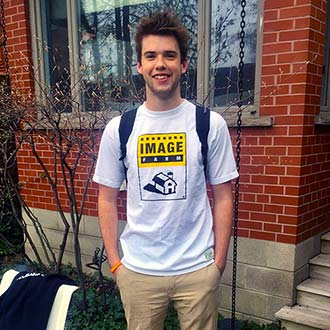 Henry Bowen
Henry is returning for his second year of coaching at CYC. Henry began sailing at the age of 6 in CYC's wet feet program and since then has competed in many local regattas as both an Opti and 420 sailor. Henry also has experience racing Bluenoses out of CYC on his family's boat, Scout, and is looking forward to another competitive year of racing. Aside from sailing, Henry is a Political Studies major at Queen's University and enjoys playing basketball and football with his friends. Henry will be coaching CANSail 1 & 2 this summer as he did the last, and is pumped for another fun summer of sailing.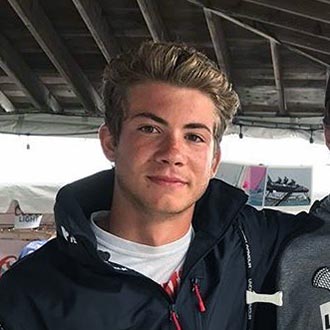 George Cangiano
George is returning for his second year of coaching at CYC. George started sailing in the CYC Wet Feet program at the age of 8 and finished his junior sailing career at the age of 17, sailing 420. During his tenure as a CYC junior sailor, George competed in many local regattas in both Opti and 420. After aging out of the program, he began the coaching certification process and volunteered at CYC for a session. George also enjoys racing on his family's bluenose, Surprise, and is excited for another summer of competition. Currently, George is a student at the Lawrenceville School in New Jersey, where he plays lacrosse. Next year, George is excited to be attending the University of Denver where he can hike, downhill ski, and enjoy the mountains. George is excited to coach CANSail1&2 again this summer!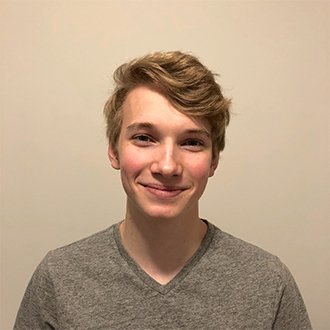 Sean Connolly
Sean is incredibly excited about his first year of coaching. Sean's love for sailing sparked at the age of eight, while in our Wet Feet program, and he has continued sailing at CYC ever since. Sean has spent all of his summers in Chester, and upon aging out of the program this year, couldn't wait to continue his relationship with CYC through coaching. Over the course of Sean's time in the program, he competed in numerous local regattas as a member of our race team in both the Opti and 420 classes. Besides sailing, Sean is an active sports member; participating in both soccer and hockey at a completive level. Sean is a prospective commerce student at Dalhousie University and can't wait to continue his sailing career here at Chester.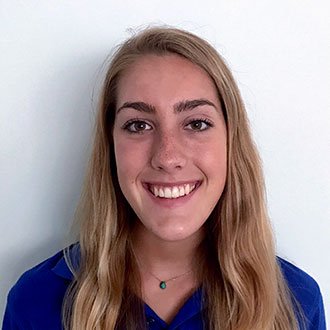 Katy Blain
This is Katy's first year officially instructing after being a volunteer instructor last year. She has summered in Chester every summer since she was a baby and has gone through the CYC Junior Sailing program herself from age 7 to 16. She started sailing and racing Optis and progressed to the 420 Race team at CYC. She now is an enthusiastic Bluenose sailor on her boat Island Girl and enjoys racing against some of the other instructors on Tuesdays and Thursday nights. Outside of sailing, Katy will be a freshman next year at Washington and Lee University in Virginia. She enjoys playing and coaching volleyball as well as other sports. This summer Katy will be coaching Wet Feet and she is super excited for the season!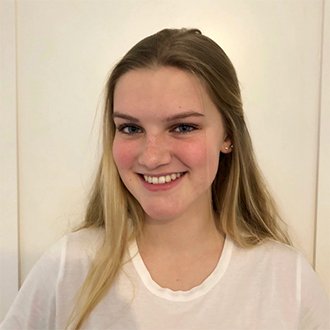 Hannah Carling
This upcoming summer will be Hannah's first year coaching at CYC. She started sailing at CYC at age nine, in our Wet Feet program, and continued to advance through our Junior Sailing program until she was seventeen. During her time in the program, she has sailed on our race teams in both Optis and 420s, competed in many local regattas, and fostered a genuine love for the sport. Outside of sailing, Hannah enjoys skiing and competitive swimming and is a member of many of her school's sports teams. Hannah is incredibly excited to coach this year, and can't wait for another summer of sailing!