Message from Heather Martin, CYC Parent Liaison for Junior Sailing about CYC's Junior Fundraiser:
A huge thank you to all the parents, grandparents, and members who came out to our Junior Fundraiser last Friday night. We raised $9800 for our kids, which will be used for maintenance and replacement of essential sail gear in the Junior Sailing program. Special Thanks goes to José Antonio Valverde-Alcalde, who contributed his beautiful painting of Chester Race Week to our live auction & also many thanks to the Avery, Blain & Homburg families for their generosity.
Upcoming at CYC:
Chester Race Week is just 9 Days away!   
Maritime Bluenose Championships Saturday August 23 & Sunday August 24
IOD North American Invitational 2014 Friday August 29, Saturday 30th & Sunday 31st  http://www.chesteriodfleet.ca/
CYC this week August 4 to August 10:
Monday, August 4th 
Club Closed
Session 3 of Junior Sailing continues (July 28 – August 8)
NO Club Tender Service
Tuesday, August 5th 
JUNIOR SAILING BBQ 1200 – 1300   ALL MEMBERS WELCOME
All $ raised go to Junior Sailing
Bluenose August Cup   1 of 6    1830 Start
BBQ starts at 1700
Club Tender Service from 1100 until 2100
 Family Square Dance 1800 – 2100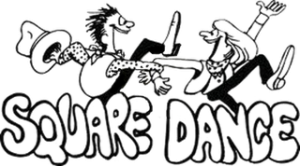 Come enjoy Square Dancing at CYC!
Instruction provided before each dance with Traditional music.
$5.00/person for dance
CYC Junior Members……no charge for dance
 Wednesday, August 6th 
IOD Series 2    3 of 3    1330 Start
OPTI JAM 2014
Annual General Meeting 1900
Club Tender Service from 1100 until 1800
Thursday, August 7th 
OPTI JAM 2014
Mather Cup  FFA 2 of 4   1830 Start
Bluenose 2 of 4  1835 Start 
BBQ starts at 1700
Come enjoy CYC`s great burgers & watch Thursday night racing!
CYC-made Lean Beef Burger & Brew or Wine    CYC Member  $8.50     Non-Member $12.50
Heather McGuire Photography will be back taking photographs of tonight's racing!
Club Tender Service from 1100 until 2100
Friday, August 8th 
Chester Classic Cup  1 of 3  1330 Start
Hors d'oeuvres by Chester Classic Fleet
Thank You!
Club Tender Service from 1100 until 1700
Saturday, August 9th 
Chester Classic Cup  2 of 3  1330 Start
Feader Cup   A & B     2 & 3 of 4     1330 Start
BBQ  going from 1200 to 1430
Club Tender Service from 1100 until 1800
Sunday, August 10th  
Outer Islands Race   1130 Start
Chester Classic Cup   3 of 3  1330 Start
Bluenose August Sunday Cup    3 & 4 of 4   1330 Start
Club Tender Service from 1100 until 2000