Upcoming at CYC:
July Information Meeting is scheduled for Thursday, July 25th at 2000
Last chance to complete our membership survey that will be discussed at July Information Meeting.  Link to survey:    http://cycmanager.polldaddy.com/s/june-2013-membership-survey
Commodore's BBQ & Dance on Friday, July 26th     Plan to come dance to Rasta Gumbo!
CYC This Week:
 Monday, July 8th
Club Closed
 Session 1 of Junior Sailing continues (July 1 – 12)
 Junior Sailing Parents Meeting on 2nd floor to brainstorm fundraising ideas at 1700
Also to organize social events for CYC Junior Members
 Tuesday, July 9th
JUNIOR SAILING BBQ 1200    ALL MEMBERS WELCOME
All $$ raised go to Junior Sailing events including Junior Dance on July 31st
Bluenose Pearre Cup  2 of 4   1830 Start
BBQ will be fired up at 1700
1800 – 2100   Ladies Little Black Dress!
Call…there might be tickets still available… $25.00
Wednesday, July 10th 
IOD Series 1    2 of 4    1330 Start
Thursday, July 11th 
Huntington Cup  FFA 2 of 4   1830 Start
Bluenose Sanye Cup  2 of 4  1835 Start 
BBQ will be ready at 1700
Come enjoy CYC`s great burgers & watch Thursday night race!
Burger & Brew $6.50   Hot Dog & Brew  $5.50
We have Kim-made turkey burgers until gone.
Thursday Racing Photography:  Heather McGuire Photography
 Friday, July 12th
Hors d'oeuvres are being provided by Chester Foodland and Tracy & Earl Jessiman
Tonight is BIG Thank you from Tracy & Earl (with help from Chester Foodland)
to our Chester Volunteer Fire Department! 
The fire department volunteers have been invited as a Thank you from Earl & Tracy
for saving their lives and their pets in their recent house fire. 
Thank you Chester Volunteer Fire Department!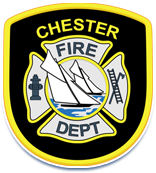 Saturday, July 13th 
On The Water Scavenger Hunt    Fundraising event for Our Health Centre
Registration form & FAQ's are on CYC's website (under Quick Links) & at CYC bar
Race Week In a Day at LYC   1100
As part of the competition LYC will be holding the Mahone Bay Challenge
Sunday, July 14th
George Baker  FFA   1130
Bluenose Mark Dauphinee  1 & 2 of 4    1330 Start